Long CMBX.BB6 CDS?!? Short $CBL.
⚡️Announcement⚡️
This one is longer than usual. Pour yourself some coffee and enjoy.
Next week's Wednesday and Sunday editions will be for Members only. If you're not a paying Member, well…don't come crying to us.
Did you know that we process groups of 10 or more? If you're firm is not a group Member to PETITION, you're ceding a competitive advantage to your competitors. Good luck with that. Don't blame us when the guy sitting next to you has a thicker wallet. Email us for info: petition@petition11.com.
---
Cracks in Malls Grow Deeper (Long Thanos, Short CMBS)
Talk of retail's demise is so pervasive that the casual consumer may be immune to it at this point. Yeah, yeah, stores are closing and e-commerce is taking a greater share of the retail pie but what of it?
Well, it just keeps getting worse.
Consider 2019 alone. The Payless ShoeSource, Gymboree, Charlotte Russe, Shopko, and Samuels Jewelers* liquidations constitute thousands of stores evaporated from existence. It's like Thanos came to Earth and snapped his fingers and — POOF! — a good portion of America's sh*tty unnecessary retail dissipated into dust. Tack on bankruptcy-related closures for Things Remembered, Beauty Brands and Diesel Brands USA Inc. and you're up to over 4,300 stores that have peaced out.
That, suffice it to say, would be horrific enough on its own. But "healthy" (read: non-bankrupt) retailers have only added to the #retailapocalypse. Newell Brands Inc. ($NWL) is closing 100 of its Yankee Candle locations to focus on "more profitable" distribution channels. Gap Inc. ($GPS) announced it is closing 230 of its more unprofitable locations and spinning Old Navy out into its own separate company — the good ol' "good retail, bad retail" spinoff. Chico's FAS Inc. ($CHS) is closing 250 stores. Stage Stores Inc. ($SSI) — which purchased once-bankruptcy Gordmans — is closing between 40-60 department stores. Kitchen Collection ($HBB) is closing 25-30 stores. E.L.F. Beauty ($ELF) is closing all 22 of its locations. Abercrombie & Fitch Co. ($ANF)? Yup, closing stores. Up to 40 of them. GNC Inc. ($GNC) intends to close hundreds more stores over the next three years. Foot Locker Inc. ($FL)? Despite a strong earnings report, it is closing a net 85 stores. J.C. Penney Inc. ($JCP)…well…it didn't report strong earnings and, not-so-shockingly, it, too, is closing approximately 27 stores this year. Victoria's Secret ($LB)? 53 stores. Signet Jewelers Ltd. ($SIG)? Mmmm hmmm…it's been closing its Zales and Kay Jewelers stores for years and will continue to do so. As we noted on Sunday, The Children's Place Inc. ($PLCE) also intends to close 40-45 stores this year. Build-A-Bear Workshop Inc. ($BBW) will close 30 stores over the next two years. Ascena Retail Group Inc. ($ASNA) recently reported and disclosed that it had closed 110 stores (2% of its MASSIVE footprint) in the last quarter. Even the creepy-a$$ dolls at American Girl aren't moving off the shelves fast enough: Mattel Inc. ($MAT) indicated that it needs to rationalize its retail footprint. There's nothing Wonder Woman — or even a nightmare-inducing American Girl version of Wonder Woman — can do to prevent all of this carnage.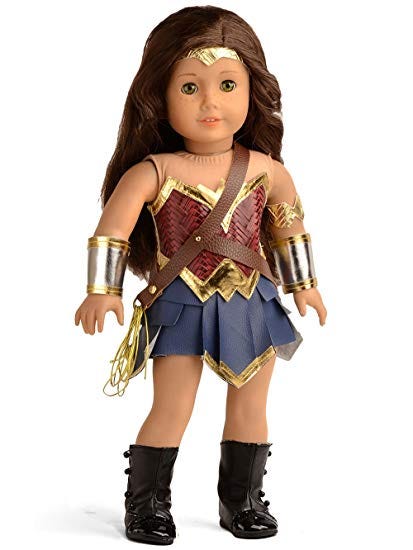 As a cherry on top, EVEN FRIKKEN AMAZON INC. ($AMZN) IS CLOSING ALL 87 OF ITS POP-UP SHOPS! Alas, The Financial Times pinned the total store closure number for 2019 alone at 4,800 stores (and just wait until Pier 1 hits). Attached to that, of course, is job loss at a pretty solid clip:
All of this begs the question: if there are so many store closures, are the landlords feeling it?
In part, surprisingly, the number appears to be 'no.' Per the FT:
"Investors in mall debt have also shown little sign of worry. The so-called CMBX 6 index — which tracks the performance of securitised commercial property loans with a concentration in retail — is up 4.4 per cent for 2019."
Yet, in pockets, the answer also appears to be increasingly 'maybe?'
For example, take a look at CBL & Associates Properties Inc. ($CBL) — a REIT that has exposure to a number of the names delineated above.
On its February 8th earnings call, the company stated:
"We are pleased to deliver results in line with expectations set forth at the beginning of the year notwithstanding the challenges that materialized."
Translation: "we are pleased to merely fall in line with rock bottom expectations given all of the challenges that materialized and could have made sh*t FAR FAR WORSE."
The company reported a 4.4% net operating income decline for the quarter and a 6% same-center net operating income decline for the year. The company is performing triage and eliminating short-term pressure: it secured a new $1.185b '23 secured revolver and term loan with 16 banks as part of the syndicate (nothing like spreading the risk) to refinance out unsecured debt (encumbering the majority of its 'A Mall' properties and priming the rest of its capital structure in the process); it completed $100mm of gross dispositions plus another $160mm in "sales" of its Cary Towne Center and Acadiana Mall; it reduced its dividend (which, for investors in REITs, is a huge slap in the face); and it also engaged in "effective management of expenses" which means that they're taking costs out of the business to make the bottom line look prettier.
Given the current state of affairs, triage should continue to remain a focus:
"Between the bankruptcy filings of Bon-Ton and Sears, we have more than 40 anchor closures."

"…rent loss from anchor closures as well as rent reductions and store closures related to bankrupt or struggling shop tenants is having a significant near-term impact to our income stream."
They went on further to say:
"Bankruptcy-related store closures impacted fourth quarter mall occupancy by approximately 70 basis points or 128,000 square feet. Occupancy for the first quarter will be impacted by a few recent bankruptcy filings. Gymboree announced liquidation of their namesake brand and Crazy 8 stores. We have approximately 45 locations with 106,000 square feet closing."
Wait. It keeps going:
"We also have 13 Charlotte Russe stores that will close as part of their filing earlier this month, representing 82,000 square feet."

Earlier this week, Things Remembered filed. We anticipate closing most of their 32 locations in our portfolio comprising approximately 39,000 square feet."
And yet occupancy is rising. The quality of the occupancy, however — on an average rental basis — is on the decline. The company indicated that new and renewal leases averaged a rent decline of 9.1%. With respect to this, the company states:
As we've seen throughout the years, certain retailers with persistent sales declines have pressured renewal spreads. We had 17 Ascena deals and 2 deals with Express this quarter that contributed 550 basis points to the overall decline on renewal leases. We anticipate negative spreads in the near term but are optimistic that the positive sales trends in 2018 will lead to improved lease negotiations with this year.
Ahhhhh…more misplaced optimism in retail (callback to this bit about Leslie Wexner). As a counter-balance, however, there is some level of realism at play here: the company reserved $15mm for losses due to store closures and co-tenancy effects on company NOI. In the meantime, it is filling in empty space with amusement attractions (e.g., Dave & Buster's Entertainment Inc. ($PLAY), movie theaters, Dick's Sporting Goods Inc ($DKS) locations, restaurants, office space and hotels. Sh*t…given the amount of specialty movie theaters allegedly going into all of these emptying malls, America is going to need all of those additional gyms to work off that popcorn (and diabetes). Get ready for those future First Day Declarations that delineate that, per capita, America is over-gym'd and over-theatered. It's coming: it stretches credulity that the solution to every emptying mall is Equinox and AMC Entertainment Holdings Inc. ($AMC). But we digress.
All of these factors — the average rent decline, the empty square footage, etc. — are especially relevant considering the company's capital structure and could, ultimately, challenge compliance with debt covenants. Net debt-to-EBITDA was 7.3x compared with 6.7x at year-end 2017. Here is the capital structure and the respective market prices (as of March 19):
The new Senior secured term loan due '23:
The Senior unsecured notes due '23:
The notes due '24:
The notes due '26:
Additionally, the company is trying to promote how flexible it is with its ability to pay down debt and invest in redevelopment properties. Here is a snippet of the company presentation that displays the debt covenants on its revolver, term loan and other unsecured recourse debt:
What is the real value of the mall assets that are left unencumbered? Recently, the Company has been slowly impairing a number of its assets and many of the Company's tier 2 and 3 malls have yet to be revalued. If appraisers lower the value of these assets that are really supposed to be supporting the debt, what then?
And that doesn't even take into consideration the co-tenancy clauses. As anchor tenants fall like flies, you'll potentially see a rush to the exits as retailers with four-wall sales that don't justify rents (and rising wages) exercise their rights.
So, given all of above, does the market share management's (misplaced) optimism?
J.P. Morgan's Michael W. Mueller wrote in a February 7, 2019 equity research report:
"While commentary in the earnings release noted some sequential improvement in 4Q results, we still see it being a grind for the company over the near to intermediate term."
BTIG's James Sullivan added on February 20, 2019:
"We see no near-term solution for the owners of more marginal "B" assets like CBL & Associates. Sales productivity for such portfolios has shown little growth over the last eight quarters in contrast to the better-positioned "A" portfolios."
"The recent re-financing provides CBL with some near-term liquidity but limits future access to the mortgage market as only a small number of readily "bankable" assets remain unencumbered."
"We expect the challenging conditions in the industry to continue to create pressure on the operating metrics of mall portfolios with average sales productivity of less than $400/foot. More anchor closures are likely and in-line tenants are also likely to manage their brick-and-mortar exposure aggressively and close marginal locations. We reiterate our Sell rating and $2 price target."
"With overall flat sales productivity in the portfolio, there is limited evidence that a turnaround in performance is likely in the next 24 months. Instead, we expect continued declines in SSNOI with negative leasing spreads and lower operating cost recovery rates."
"CBL's new facility which totals $1.185B is secured and replaces a series of unsecured term loans and a line of credit. Collateral includes 20 assets, of which three are Tier 1 Malls, 14 are Tier 2 Malls, and three are Associated Centers. As a result, CBL now has a much smaller number of unencumbered malls."
"There are no unencumbered Tier 1 Malls (Sales exceeding $375/foot). There are nine unencumbered Tier 2 Malls (sales $300 -$375/foot) and those malls averaged $337/foot in 2017. The 2018 data is not available yet, but sales/foot for Tier 2 assets in 2018 declined by an average $5/foot. So assuming the law of averages applies, the average productivity of the unencumbered Tier 2 assets is $332/foot. Malls with that level of productivity cannot be financed in the CMBS market per CBL management."
"With limited access to financing using their unencumbered malls, CBL has to look to its available capacity on its new line of credit, $265m, and projected free cash flow after paying its dividends, we estimate, of $155m in 2019 and $135m in 2020. CBL is currently estimating an annual capital requirement of $75m - $125m to redevelop closed anchor boxes. The per box range is $7m - $10m which we believe is low compared to peers whose cost per unit is closer to $17m. So CBL faces dwindling capital sources at the same time that its portfolio is suffering significant quarterly drops in SSNOI."
Apropos, the shorts are getting aggressive on the name:
The historical stock chart is ugly AF:
Which brings us to commercial mortgage-backed securities (CMBS) — derivative instruments comprised of loans on commercial properties. Canyon Partners' Co-Chairman and co-CEO Joshua Friedman is shorting the sh*t out of mall-focused CMBS (containing among many other things, CBL properties) via a well known CDS index: the Markit CMBX.BBB- (and lower Indices) — to the tune of approximately $1b (out of $25b AUM). This is the mall-equivalent of the big short, except for commercial real estate. 🤔🤔
Here is a CMBX primer for anyone who wants to nerd out to the extreme. Choice bit:
CMBX allows investors to short CMBS credit risk across a wide array of vintages and credit ratings. Shorting individual cash bonds is difficult and rarely done, with the exception of a few very liquid names. The market for cusip level CMBS CDS used to exist, but the liquidity proved very poor and it was quickly replaced by trading of the synthetic indices.
And here is some color on what Mr. Friedman said regarding his trade:
Wowzers. Just imagine what happens to retail — including the malls — when the noise gets even louder.
*Samuels Jewelers filed chapter 11 last year but announced liquidation this year after failing to secure a buyer for its assets.
---
PHI is the Fourth and Latest Helicopter Company to Land in Bankruptcy (Short Bristow Group).
It's pretty rare to see a company affected by macro factors in two industries. And, yet, Louisiana-based PHI Inc. ($PHI) and four affiliates filed for bankruptcy in the Northern District of Texas, marking the fourth bankruptcy fallout in the helicopter services space following Waypoint Leasing, Erickson Incorporated and CHC Group. The company is a leading provider of transportation services to both the oil and gas industry (including, for example, Shell Oil Company, BP America Production Company, ExxonMobil Production Co., ConocoPhillips Company, ENI Petroleum and the recently-bankrupt Fieldwood Energy) and the medical services industry. It operates 238 aircraft, 213 which are company-owned and 119 of which are dedicated to oil and gas operations and 111 of which are dedicated to medical services. The company generated $675mm in revenue in 2018 — with much of that revenue coming from fixed-term contracts.
The company strongly asserts that operational failures are not a cause of its bankruptcy — a clear cut message to the market which might otherwise be concerned about safety and reliability. The issue here, the company notes, is the balance sheet, especially a March 15 2019 maturity of the company's $500mm in unsecured notes. Despite alleged efforts to address this maturity with the company's (fresh out of the womb) secured term loan holder and an ad hoc group of unsecured noteholders, the company was unable to do so.
The broader issue, however, is that the industry may be ripe for consolidation. Back in 2017, the company acquired the offshore business of HNZ Group Inc. This transaction expanded the company's capacity to more international geographies. But given the dearth of offshore oil and gas production activity of late and intense competition in the space, there might be a need for more industry-wide M&A. The company notes:
As a result of this prolonged cyclical downturn in the industry, oil and gas exploration projects have been reduced significantly by the Company's customers. Indeed, many customers have significantly reduced the number of helicopters used for their operations and have utilized this time instead to drive major changes in their offshore businesses, which have in turn drastically reduced revenues to PHI's O&G business segment in the Gulf of Mexico. And while the price of crude oil slowly began to recover in 2018, the volatility in the market continues to drive uncertainty and negatively impact the scope and volume of services requested from service providers such as PHI.
This is simple supply and demand:
The effect of the downturn in the oil and gas industry has been felt by nearly all companies in the helicopter service industry. The downturn created an oversaturation of helicopters in the market, significantly impacting service companies' utilization and yields. Indeed, this domino effect on the industry has required helicopter operators, like their customers, to initiate their own cost-cutting measures, including reducing fleet size and requesting rental reductions on leased aircraft.
Had these issues been isolated to the oil and gas space, the company would not have been in as bad shape considering that 38% of its revenue is attributable to medical services. But that segment also experienced trouble on account of…:
…weather-related issues and delays, changes in labor costs, and an increase in patients covered by Medicare and Medicaid (as opposed to commercial insurers), which resulted in slower and reduced collections, given that reimbursement rates from public insurance are significantly lower than those from commercial insurers or self-pay.
Compounding matters are laws and regulations that prohibit the debtors from refusing service to patients who are unable to pay. This creates an inherently risky business model dynamic. And it hindered company efforts to sell the business line to pay down debt.
Taken together, these issues are challenging enough. Tack on $700mm of debt, the inability to refi out its maturity, AND the inability to corral lenders to agree on a consensual deleveraging (which included a failed tender offer) and you have yet another freefall helicopter bankruptcy. Now the company will leverage the bankruptcy "breathing spell" and lower voting thresholds provided by the Bankruptcy Code to come to an agreement with its lenders on a plan of reorganization.
*****
That is, if agreement can be had. Suffice it to say, things were far from consensual in the lead up to (and at) the first day hearing in the case. To point, the Delaware Trust Company as trustee for the senior unsecured notes, filed an objection to the company's CASH MANAGEMENT motion because…well…there is no DIP Motion to object to. "Why is that," you ask? Good question…
The debtors levered up their balance sheet in the lead-up to PHI's well-known maturity. The debtors replaced their ABL in September with the $130mm term loan provided by Al Gonsoulin, the company's CEO, Board Chairman and controlling shareholder. Thereafter — and by "thereafter," we mean TWO DAYS BEFORE THE BANKRUPTCY FILING — the company layered another $70mm of secured debt onto the company, encumbering previously unencumbered aircraft and granting Mr. Gonsoulin a second lien. This is some savage balance sheet wizardry that has the effect of (a) priming the unsecured creditors and likely meaningfully affecting their recoveries and (b) securing Mr. Gonsoulin's future with the company (and economic upside). Making matters worse, the trustee argues that the company made no real effort to shop the financing nor actively engage with the ad hoc committee of noteholders on the terms of a financing or restructuring; it doesn't dispute, however, that the company had $70mm of availability under its indenture.
So what happened next? Over the course of a two day hearing, witnesses offered testimony about the pre-petition negotiations and financing process (or lack thereof) — again, in the context of a cash management motion. We love when sh*t gets creative! The lawyers for the company and the trustee hurled accusations and threats, the CEO was called a "patriot" (how, even if true, that is applicable to this context is anyone's guess), and, ultimately, the judge didn't care one iota about any of the trustee's witness testimony and blessed the debtors' motion subject to the company providing the trustee with weekly financial reporting. In other words, while this routine first day hearing was anything but, the result was par for the course.
Expect more fireworks as the case proceeds. Prospective counsel to the eventual official committee of unsecured creditors is salivating as we speak.
---
📚Resources📚
We have compiled a list of a$$-kicking resources on the topics of restructuring, tech, finance, investing, and disruption. 💥You can find it here💥.
---
⚡️Notice of Appearance⚡️
This week we welcome a notice of appearance from Lance Gurley, a Managing Director on Stephens' restructuring and special situations team.
PETITION: There has been a surprising increase in recent distressed activity in the oil and gas space. News abounds about professional retentions in E&P and companies correlated to oil and gas are filing for bankruptcy (i.e., most recently, PHI Inc.). What is this attributable to and what differences do you expect to see in the next go-around of oil and gas restructurings vs. the 2014-2017 period? What more should have been done in that first wave to ensure these companies didn't ultimately end up in (or back in, as the case may be) into bankruptcy court? Or was this just a failed option play on oil prices?
The return of restructuring work in the energy sector is, broadly speaking, tied to companies that either (a) harbored denial about the need to restructure when the market turned a few years ago, or (b) restructured poorly the first time. In the first category, a lot of bondholders have learned to be comfortable with coupon clipping as they see Boards/CEOs continue to burn their furniture hoping for a recovery on the other side and preserved equity value. These companies tend to fall somewhere between hope as a strategy and outright recalcitrance. Neither are great ways to run an enterprise with funded debt. But it's difficult to get a board to understand that when their continued role depends on them not understanding it. In the second category, some companies restructured around a more aggressive (drilling dependent) business plan than some industry professionals saw as reasonable at the time, and never really fixed their strategy. They are more representative of the real issue in the market: many of these companies (and their new owners) had an imperfect understanding of what the market would reward in this new normal pricing environment — that cash flow is king. Just ask the average 'back a management team' PE investor how offloading that development play is going. Not a great time to be selling a development acreage in the supposed "core" of a new resource play.
PETITION: You're based in Texas. A significant amount of healthcare action has taken place down there. What do you make of all of the filings we're seeing in the continuing care retirement community and other specialty healthcare provider segments (e.g., behavioral health, etc.)?
Bad business models, frankly. The SQLC/Seniority filings were a great example of that: I've never been a fan of healthcare models that require elderly patients to, um, "move out", in order to make way for a new dues paying member. The financial viability of the CCRC companies and the wellbeing of their patients/tenants seem to be in conflict. I'm not a healthcare professional, but playing real estate roulette with geriatric care in the balance is not an endeavor I could see working well for anyone involved (save for perhaps healthcare professionals?).
PETITION: Your firm is a middle-market oriented investment bank. What are some things you're seeing that are specific to the middle market space that give you the sense that distressed activity might pick up there? Or, alternatively, do you see a system awash with capital sparing the middle market from some needed fixes?
The middle market as we define it — $250mm to $2.5bn — seems to be turning towards malaise. More and more of the equities my research colleagues cover are trading under half of their 52-week highs; my capital markets colleagues are hearing major accounts talk of less and less deals in the market, etc. Does that mean we should all batten down the hatches for a bankruptcy bonanza? That would be wishful thinking.

Practically, that means we are using restructuring technology to solve issues a long way from the courthouse. We are seeing a deluge of liability management work, nipping and tucking balance sheets to fight for another day. Some companies will recover and some will not, but until we have a meaningful catalyst (Interest rates? Recession? Vaping finally being declared bad for your health?), it's unlikely to be the distressed wave we experienced in the last cycle.
PETITION: We received a lot of feedback to our note in "Sears = Drama Queen. PLCE = Future Seer" wherein we noted "most of the retail chapter 22s we've seen have come about specifically because the restructuring were not, particularly, holistic. Similarly, we'll see what happens in the oil and gas space: in many instances there, financial advisors weren't even retained and in some where financial advisors were retained, the retention was for bankruptcy reporting purposes only." Where do you come out in this debate? In your view, have chapter 11 filings over the last few years accomplished all that they could in a holistic way or have they left issues lingering that should have been resolved?
I agree that many restructurings have not been as holistic as they could've been. Bankers and lawyers are driving deals with an intense focus on the balance sheet, and that's healthy, but that's left fundamental problems unsolved in many instances. Ch. 11 is a tool that can be transformative if it's allowed to be but creditors and management teams are loathe to take their medicine on strategy when they are already justifying significant impairments to the balance sheet (especially if those strategy shifts result in further losses). That said, it's tremendously challenging to enact change through Ch. 11 on the fly and without significant pre-planning — it's not only too expensive, it's too risky (like my grandfather used to say, "don't try to clean a wood-chipper if it's plugged in."). If a debtor needs to reject a contract in order to implement a strategy shift, the debtor and plan support parties would be wise to put that in motion long before finding themselves past the bright line of a petition date.

At some point however, restructuring professionals have to rely on management teams that get MIPs to run companies well actually running companies well.
PETITION: Finally, for our younger readers, what book have you read that has guided you most in your career?
The books that have "guided" me are all boring, so I'll answer perhaps what has been most influential. Someone gave me a copy of "Barbarians at the Gate" when I was an undergrad and it opened up this crazy world we work in to me. I'd highly recommend it. But I tell young people coming to work for us to read Andrew Ross Sorkin's "Too Big to Fail." The financial crisis was so meaningful to so many of us, I can't imagine starting a career that interacts with the markets and not appreciating it fully.
---
Nothing in this email is intended to serve as financial or legal advice. Do your own research, you lazy rascals.