PJT Partners, Egalet Corporation & Fannie/Freddie

Disruption from the Vantage Point of the Disrupted
Freemium Briefing - 10/31/18
Read Time = 5.2 a$$-kicking minutes
---
⚡️Announcement⚡️
Hey you. Yeah you. Stop being a free-loading *$*#(# and become a Member already. We're a measly $299/year and you'll get our a$$-kicking robust Members'-only newsletters on Sundays. Which will make you smarter.
Oh, and, yes, we do process group Memberships so pass us on to your resources coordinator.
(If you're already a Member, thank you and please disregard this announcement. Cheers!).
---
🗞News of the Week (3 Reads)🗞
1. Peak Direct-to-Consumer (Long Sharks to Jump).
We've been discussing direct-to-consumer ("DTC") digitally-native-vertical-brands ("DNVBs") since our inception because we thought it was important to give restructuring professionals a more well-rounded narrative about what is transpiring in retail today. We hope that at least some of you have been paying attention and have baked the overall trend into your talking points: let your more-neanderthalic peers/competitors lazily repeat "the Amazon Effect" at every turn. You know what's up.
And so, of course, there's now a DTC DNVB for basically everything. Like, literally. Have erectile disfunction? There's a DTC DNVB for that (at least two, actually). Want organic feminine products? There's a DTC DNVB for that. Glasses? We all know that one. Mattresses? Damn straight Mattress Firm knows those. You name it and there's probably a DTC DNVB for it.
And so now, of course, there are at least two DTC DNVB paint brands out there competing for your hard-earned dollars. That's right: paint. They're called Clare ($2mm of seed funding back in September) and Backdrop.
Interestingly, their stories sound remarkably similar. From Clare's website:
Paint has the power to completely transform a space and that's exciting. But the first step — paint shopping — is universally known as a headache. Anyone who's shopped for paint knows the process can be confusing, overwhelming, and downright painful. We believe shopping for paint should be a joy, not a hassle, so we took on an archaic industry to reinvent the entire experience. We've created a better way, an expertly curated color palette, the highest quality paint, no-mess, no-fuss color sampling, and the best painting supplies all delivered to your door. Plus, guidance to get you going and keep you inspired along the way.
And, this, from Backdrop's website:
Welcome to Backdrop. Where we believe choosing your new backdrop should be easy and painting should fun. Let's be honest, painting today is pretty painful. From multiple trips to the hardware store to tiny crappy color cards; from messy sampling to expensive supplies—the paint industry is deeply outdated. Backdrop is here to change that—we're making more than just paint. We're transforming the whole process of painting. We've done the hard work so you don't have to—from curating the perfect color palette to sourcing the highest quality supplies. We've got you covered with everything you need and nothing you don't to get your job done right . . . whatever "right" looks like to you. After all, we think you're the expert at choosing your life's backdrop.
We get it: paint shopping is "painful." We get it: there are too many colors and the sweet spot, apparently, is 50-55 options. We get that a $45-$49 price point is where it's at. And we get that paint cans are annoying to open and have terrible design. But, really? Is this the future of paint shopping? Can an upstart paint company really scale based on brand identity built on newly designed paint cans with fancy fonts and disrupt the long-standing incumbents in the space?
Look, the effect on big consumer products companies by the likes of Dollar Shave Club, Glossier and others is real. But they're also recurring categories: men need replacement blades and women run out of makeup. And so is this one of those bits where we argue that The Sherwin-Williams Company ($SHW) is effed and that another brick-and-mortar retailer is heading to the bankruptcy bin? No. It's not. It's one of those bits where we say the brand-based DTC DNVB trend is really starting to jump the shark. This is beginning to remind us of the Uber-for-X craze that led to…well, what, exactly? A lot of #BustedTech.
*****
Speaking of DTC DNVBs apparently the paradox of choice is very real because in addition to having too many paint colors to choose from for your newborn's room, there are also too many stroller options. And apparently millennials get flustered when researching the various products. So, enter…wait for it…a new DTC DNVB stroller company named Colugo.
As Iobst began to explore the stroller market, he discovered some problems. First, the industry had evolved in the age of the big box store, so brands were used to selling products through retailers like Buy Buy Baby and Target (and increasingly Amazon), which inevitably meant that customers were paying middleman markups of about 40%. And many stroller brands offer many models, all with slightly different features and price points, which added a layer of complexity to an already unpleasant shopping experience. One stroller might have more shock-absorbing wheels, while another might have a bigger basket underneath. "Expecting parents are already trying to process so much new information," says Iobst. "Now they have to compare tiny features in a product that is entirely new to them."
Oy. We love how entrepreneurs "paint" their customers like complete f*cking idiots.
But…but…maybe Iobst is, gulp, on to something…?
Colugo offers a lighter simpler newly-designed collapsable stroller with a baked-in rain cover and customizable features. It has a 100-day trial period and a $285 price point. It actually sounds like a pretty strong product and, to put the cherry on top, Iobst is deploying the playbook of fellow Wharton byproduct, Warby Parker, by talking about "community" and "brand."
These concepts are also starting to jump the shark. Then again, have you ever visited a Mommy Facebook group? If ever the word "community" might actually apply…. 🤔🤔
And so short Babies "R" Us.
Oh. Wait. No need.
---
2. More Investment Banker Earnings (Long Bonuses)
PJT Partners Inc. ($PJT) announced earnings and, similar to Moelis & Co. ($MO), the numbers were strong. Revenues for Q3 were $140mm versus $78mm last year. That's some a$$-kicking improvement. The stock reacted very favorably:
The conference call was full of the usual nonsense about higher interest rates, equity volatility and the like and so there's not much to recount here. But, thankfully, in the midst of shamelessly patting themselves on the back, PJT included this interesting chart:
Bravo, PJT. That is one hell of a roster. It is a literal illustration of dominance. And not just for PJT (not to steal their thunder). Who were the law firms and financial advisors servicing those ten top deals YTD (company-side)?
Kirkland & A&M;

Weil & MIII Partners;

Akin & A&M;

Sidley & AlixPartners;

Weil & FTI Consulting;

Kirkland & AlixPartners;

Weil & FTI Consulting;

Weil & Dacarba;

Kirkland & A&M; and

Kirkland & A&M.
As we said: domination.
---
On the PJT earnings call, Paul Taubman said the following:
…what we've seen over the last few years is there are meaningful pockets of distress that are disproportionately affecting certain industry and that those industries that are being disrupted with meaningful dislocations are finding themselves in need of major restructurings. And that's why with a very benign macro environment you saw a big wave of energy restructurings. You're seeing a big wave of retail restructurings. There's a big wave of technology restructurings. There is wave of pharmaceutical restructurings and specialty pharma and the like. So that continue migration from one industry to another, we don't expect to stop. (emphasis added)
To point, late last night, Pennsylvania-based publicly-traded specialty pharma company, Egalet Corporation ($EGLT), filed for chapter 11 bankruptcy in the District of Delaware — the latest in a mini-trend of specialty pharma companies to work their way into bankruptcy court (i.e., Orexigen Therapeutics Inc., Bind Therapeutics, Concordia).
The company intends to use the bankruptcy process to effectuate an acquisition of the assets of Iroko Pharmaceuticals Inc., a privately-held specialty pharma company focused on pain management therapies. The company and Iroko will enter into an asset purchase agreement in connection with and as part of a plan of reorganization, and Iroko will obtain 49% of the outstanding stock of the reorganized Egalet and $45mm of new senior secured notes. The acquisition will fortify the reorganized Egalet's product-candidate lineup which already includes one anti-inflammatory nasal spray and one oral oxycodone formulation. This proposal is also supported by various holders of the company's debt in the form of a restructuring support agreement.
But why is this company bankrupt in the first place? First, $128.6mm of debt taken on to fund (i) the development of commercial operations relating to the company's approved products and (ii) R&D costs relating to product candidates. Also:
For the years ended December 31, 2017, 2016 and 2015, the Debtors reported net losses of approximately $69.4 million, $90.6 million and $57.9 million, respectively. These losses were a result of the Debtors' continued investments in their commercialization capabilities, the Debtors' research and development activities, the Debtors' increasing debt service obligations and general difficulties in increasing the revenue generated from the Debtors' marketed products, including challenges specific to the abuse-deterrent market such as shifting legislative and social responses to the opioid epidemic.
On account of all of this, the company got a Nasdaq delisting which triggered a "fundamental change" under the company's converts which required the company to buy back its converts. Of course, the company didn't have the ability to do so under its credit docs. Ruh roh. Enter restructuring professionals here.
The reorganized debtors will continue to operate under the Egalet name and will be positioned, post-acquisition, to market six commercial products. The company intends to use cash collateral to finance the cases and be out of bankruptcy within 95 days.
Among the companies largest shareholders are Highbridge Capital Management LLC, Broadfin Capital LLC, Deerfield Management Company LP, and Franklin Advisors Inc.
---
📚Resources📚
We have compiled a list of a$$-kicking resources on the topics of restructuring, tech, finance, investing, and disruption. 💥You can find it here💥.
Also, we're a great resource so follow us on Twitter.
---
🤔Ponder This🤔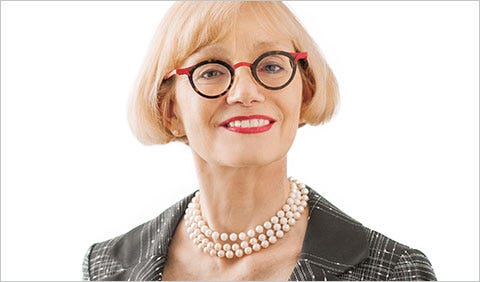 This week we welcome Anne Eberhardt, a Senior Director at Gavin/Solmonese, a Delaware-based financial advisory firm. We previously featured Anne in a "Notice of Appearance" segment that very much resonated with PETITION readers and so we invited her back to share some new thoughts. Here is the latest from Anne:
Ten years ago, the U.S. Treasury rescued Fannie Mae and Freddie Mac from the financial apocalypse, placing them in conservatorship and mandating Treasury-financed draws for any balance sheet deficits they incurred. These draws were originally subject to a 10 percent dividend but, in 2012, when Fannie and Freddie began returning to profitability, Treasury changed the terms to require a quarterly sweep of net worth, which critics charged was a ploy to help fund the government's deficit spending.

Fannie and Freddie were always strange beasts – hybrid entities with public shareholders but also a Congressional charter to implement public policy encouraging home ownership - that most sacred of cows, the fullest expression of the American Dream. When, in the depths of the Great Depression, Congress created Fannie Mae, cynics could be forgiven for arguing it was a direct response to the Bolshevist challenge, a latter-day opiate of the masses. How could the average proletarian foment revolution against his capitalist oppressors when he has to mow the lawn, clean the gutters, and paint the trim?

As Fannie and Freddie lurch zombielike into their second decade of conservatorship, the number of legislators eager to attach their name to the End the American Dream Act is roughly zero. But it bears asking whether housing will – or indeed should – continue to occupy its exalted place in American life, and what role the federal government should play in guaranteeing practically all of the mortgages that are made in this country.
---
💰New Opportunities💰
Carl Marks Advisors, a nationally recognized investment bank providing operational and financial advisory services, seeks professionals with 4+ years of transferable restructuring and turnaround and experience. These individuals will work in an integrated team environment on a diverse range of engagements in restructuring, turnaround, bankruptcy, valuation analysis and financial performance assessments. Key attributes include strong accounting & financial modeling skills, independent judgment, resourcefulness, and creativity. NYC based position with substantial travel. Interested candidates should click here https://carlmarksadvisors.com/jobs/ to submit their CV and cover note.
Evercore (EVR) is a leading global independent investment banking advisory firm. Evercore advises a diverse set of investment banking clients on a wide range of transactions and issues and provides institutional investors with high quality equity research, sales and trading execution that is free of the conflicts created by proprietary activities. Evercore seeks to hire the following for its NY office:
Associate with relevant experience. For requirements and other specifications, please click here.

Analyst with relevant experience. For requirements and other specifications, please click here.
If your firm has job opportunities, please email us at petition@petition11.com.
---
Nothing in this email is intended to serve as financial or legal advice. Do your own research, you lazy rascals.